Metrics in Drafting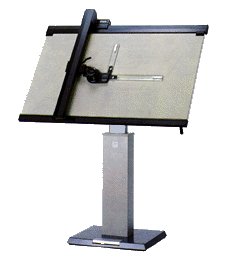 Metrics affects all aspects of drafting, from paper and pen sizes, to dimensioning practices.
This section is intended to give an overall understanding of modern metric practices when it comes to drafting.
Whether the drawings are the product of manual drafting techniques or CAD, the standards are still the same.
| | |
| --- | --- |
| Paper Sizes | Click here for information on metric and non-metric paper sizes. |
| Drawing Sheet Layout | Click here for information on standard drawing sheet layouts. |
| Pen Sizes and Line Types | Click here for information on metric pen sizes and line types. |
| Scales | Click here for information on the scales used under the metric system. |
| Dimensioning | Click here for information on how to correctly label dimensions on your drawings. |